Hire a Power BI developer now!
You are looking for a Power BI developer to design and develop your Dashboard and Reports?
Check out our Power BI developers with the skills you need for your next job!
Complete the form,
Simon will contact you
Complete the form,
Simon will contact you
What to expect from Simon:
0 interview process: Simon does it for you
1 single account manager
2 talented professionals
An answer in 3 days
Clear rate card and transparent costs
Power BI developer Skills:
Proficiency in Power BI Desktop: Creating and publishing reports, designing dashboards, using Power Query to transform data.
Data Modeling and SQL Skills: Create data models, perform data transformations, and write SQL queries
Understanding of DAX (Data Analysis Expressions): Creating custom calculations and aggregations
Data Visualization: Create compelling visualizations to convey insights and trends effectively
Analytical Thinking: Analyze complex data sets and provide insights that drive business decisions
Why choose Simon?
We have over 11 years of experience delivering data and analytics transformation projects and sourcing our teams with delivery accountability. We are recognized for finding the right Talents, so why not doing it for you ?
1 – Understanding
You answer an Online questionnaire focused on Data and Analytics Skills.
If needed, you schedule a meeting with your Account Manager via the platform.
2 – Prospecting
We check our internal Database using your criteria.
We post your job requirements on LinkedIn, Dice and our platform.
3 – Interviews
We perform the Interviews for you.
Simon covers all questions : Legal, Motivation, Technical Skills, Autonomy.
The video and the evaluation are made available to you.
4 – Short-list
We select 2 candidates and prepare a package for you.
We secure the candidates before proposing them to you.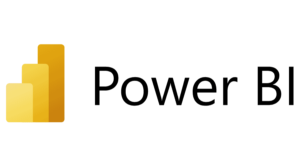 One specific aspect of being a Power BI developer is the ability to create and manage data models. This involves understanding how to structure and organize data from various sources, transforming it into a format that is suitable for analysis, and creating relationships between data tables.
Creating effective data models is essential for creating robust and interactive reports and dashboards that can provide insights to stakeholders. A Power BI developer must have a strong understanding of data modeling concepts and techniques to be able to create efficient and effective models that meet the requirements of the business.
Power BI is a widely used business intelligence tool, and as a result, there is a growing demand for Power BI developers. Power BI developers are typically skilled in data analysis, data visualization, and data modeling. They are responsible for designing and developing Power BI solutions that help businesses make data-driven decisions.
The availability of Power BI developers is growing due to the increasing demand for data-driven insights in businesses of all sizes.
Hire a Power BI Developer now!