Hire a SAP ABAP Consultant now!
Find the perfect SAP ABAP Consultant for your business. Streamline your SAP development and customization with our skilled ABAP experts.
Complete the form,
Simon will contact you
Complete the form,
Simon will contact you
What to expect from Simon:
0 interview process: Simon does it for you
1 single account manager
2 talented professionals
An answer in 3 days
Clear rate card and transparent costs
SAP ABAP Consultant Skills:
Reports: Classical & ALV reports, Dialog & OO programming
Web Applications: BSP applications, NetWeaver (Web Dynpro, Portal, PI ), etc
Conversions: BDCs, LSMW, Extractions, Excel downloads, Email/PDF features, etc
Interface: BAPI, ALE -IDoc / EDI, Workflow
Forms: SAP Scripts, Smartforms, Jetforms, Adobe Forms
Reports: Classical & ALV reports, OOALV , Dialog & OO programming
Enhancements: Modifications, User exits, Customer Exits, BADIs, BTEs, Enhancement Framework.
Why choose Simon?
We have over 11 years of experience delivering data and analytics transformation projects and sourcing our teams with delivery accountability. We are recognized for finding the right Talents, so why not doing it for you ?
1 – Understanding
You answer an Online questionnaire focused on Data and Analytics Skills.
If needed, you schedule a meeting with your Account Manager via the platform.
2 – Prospecting
We check our internal Database using your criteria.
We post your job requirements on LinkedIn, Dice and our platform.
3 – Interviews
We perform the Interviews for you.
Simon covers all questions : Legal, Motivation, Technical Skills, Autonomy.
The video and the evaluation are made available to you.
4 – Short-list
We select 2 candidates and prepare a package for you.
We secure the candidates before proposing them to you.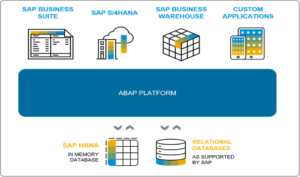 ABAP platform is the solid long-time foundation for SAP's solution portfolio such as SAP's traditional Business Suite, SAP's flagship solution SAP S/4HANA, and other forthcoming innovative solutions such as SAP BW/4HANA. It combines the innovation potential of SAP's in-memory database SAP HANA, the proven reliability and robustness of the ABAP server and a digital user experience through SAP's UI technology SAP Fiori.
Its proven robustness, scalability and extensibility makes it the platform of choice for running mission-critical business processes.
ABAP data types, terminology, and dictionary concepts, including structures, tables, buffers, indexes etc.
Create programs using loops and branches
Write programs by implementing ABAP programming basics, covering formatting, string/data operations, syntax check, performance trace and more
Use modularization techniques covering macros, includes, subroutines, and function modules
Create programs using module pools, file handling, and scripting
Work with advanced features say BADI, ALE, IDOC, RFC, ALV, LSMW, and more
System Administrators
Hire a SAP ABAP Consultant now!