Hire a SAP Analytics Cloud Consutlant now!
Finding a SAP Analytics Cloud Consutlan can be very difficult but we are confident we can find 2 SAC Talent in 3 days. Give us a try!
Complete the form,
Simon will contact you
Complete the form,
Simon will contact you
What to expect from Simon:
0 interview process: Simon does it for you
1 single account manager
2 talented professionals
An answer in 3 days
Clear rate card and transparent costs
SAP Analytics Cloud Skills:
SAP Analytics Cloud: Deep understanding of the SAC platform
Business Intelligence: Strong background in business intelligence and analytics.
SAP Systems and Applications: Experience with SAP applications, including SAP BusinessObjects, SAP HANA, and SAP S/4HANA, BW.
Data Integration: Data integration tools and techniques, including ETL processes and data mapping.
Functional Knowledge: FI, CO, SD, MM, PM, PP
Project Management: V Cycle, Agile, Waterfall
Why choose Simon?
We have over 11 years of experience delivering data and analytics transformation projects and sourcing our teams with delivery accountability. We are recognized for finding the right Talents, so why not doing it for you ?
1 – Understanding
You answer an Online questionnaire focused on Data and Analytics Skills.
If needed, you schedule a meeting with your Account Manager via the platform.
2 – Prospecting
We check our internal Database using your criteria.
We post your job requirements on LinkedIn, Dice and our platform.
3 – Interviews
We perform the Interviews for you.
Simon covers all questions : Legal, Motivation, Technical Skills, Autonomy.
The video and the evaluation are made available to you.
4 – Short-list
We select 2 candidates and prepare a package for you.
We secure the candidates before proposing them to you.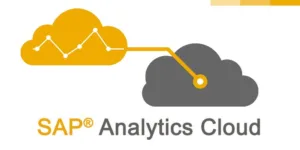 Finding SAP Analytics Cloud (SAC) developers may not be as easy as finding developers for other more widely adopted technologies or platforms. This is because SAC is a relatively new platform and requires a specific set of skills and knowledge to work with.
The adoption of SAC has been driven by several factors, including the growing demand for data-driven decision making, the need for real-time insights, and the increasing availability of cloud-based analytics solutions. Additionally, SAP's focus on digital transformation and innovation has helped to drive adoption of SAC.
SAP has reported significant growth in the adoption of SAC, with more than 8,000 customers using the platform as of 2021. The platform is being used across a range of industries, including healthcare, retail, manufacturing, and finance.
The adoption of SAP Analytics Cloud (SAC) has been growing steadily since its release in 2017. SAC offers several benefits including:
Scalability: SAC can handle large volumes of data and can scale to meet the needs of organizations of all sizes.
Accessibility: SAC can be accessed from anywhere with an internet connection, allowing organizations to work with their data from anywhere.
Collaboration: SAC enables collaboration among team members by allowing them to share reports, dashboards, and insights.
Integration: SAC can be easily integrated with other SAP solutions, as well as with third-party systems, allowing organizations to create end-to-end analytics solutions.
Hire a SAP Analytics Cloud Consultant now!